Cody Johnson, Mark Chesnutt, and Parker McCollum on Friday, Nov. 17, at Ford Park in Beaumont, TX!
The "King of the Road Show" airs every Saturday night at 9:30 and on Thursdays at 5:30 a.m. on Fox 4 KBTV... Register to win an autographed "King of the Road Show" T-Shirt - compliments of T's Lakeside Depot!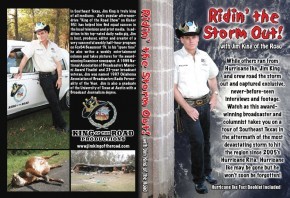 While others ran from Hurricane Ike, Jim King and crew road the storm out and captured exclusive, never-before-seen interviews and footage. Watch as this award-winning broadcaster and columnist takes you on a tour of Southeast Texas in the aftermath of the most devastating storm to hit the region since 2005's Hurricane Rita. Hurricane Ike may be gone but he won't soon be forgotten.