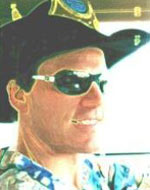 Jim King Reigns Supreme on TV & Radio!
The "Jim King of the TV Show" represents local TV programming at it's finest! With a huge following, Jim King brings a loyal, built-in audience to his television program. His award-winning "Jim King of the Radio Show" is streamed by thousands of people mid-days (10 a.m. to 2 p.m., M-F)!


Why should you sponsor the King of the Road TV & Radio Shows?



Large Audience

- with over 20 years on the Southeast Texas air waves, Jim King is a household name in Southeast Texas and his programs are always highly rated.

Local Flare

- Everyone wants to see themselves on TV and the "King of the Road Show" is always about Southeast Texas people and fun, local happenings - especially live entertainment.

Product Placement

- On his TV show, Jim will talk about, wear and use the products and services of his sponsors. Jim's endorsement carries a lot of weight in Southeast Texas.

Free Sponsorship Extras

- Sponsors of the "King of the Road Show" get a lot of "bang for their bucks"... In addition to FREE commercial production and very affordable spot rates, advertisers are regularly featured in segments professionally filmed and produced by King of the Road Productions (for no extra charge).

Popularity of Fox

- The Dallas Cowboys, Houston Astros, American Idol, and, of course, local news.

For more information about sponsoring this unique, ground-breaking, local program, please call King of the Road Productions at (409) 748-9689. Email the Executive Producer, Jim King at

jim@jimkingoftheroad.com